Wed, September 6 2023
20:00 (local time)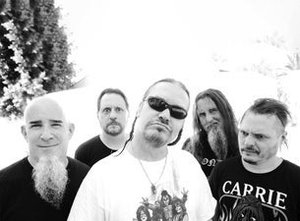 By purchasing a ticket via any of the links above, you are supporting MyRockShows.
No additional charges for you.
Gig of Mr. Bungle in The Fillmore
Upgrade your experience: https://www.sevenrooms.com/events/thefillmorephiladelphia/offers-dir
Stay up-to-date with all the latest news in the world of rock, metal, punk and metalcore on our social media Facebook and Instagram.
Click "Interested" or "Going" to add this festival to your schedule. Looking for a company to go to this event? Click the «Find Company» button (valid for registered users and for upcoming events only). Please contact us if you find any mistake on the page.
About Mr. Bungle
Mr. Bungle is an American experimental rock band formed in Eureka, California in 1985. Having gone through many incarnations throughout their career, the band is best known for music created during their most experimental era. During this time, they developed a highly eclectic style, cycling through several musical genres, often within the course of a single song, including heavy metal, avant-garde jazz, ska, disco, and funk. This period also saw the band utilizing unconventional song structures and samples; playing a wide array of instruments; dressing up in masks, jumpsuits, and other costumes; and performing a diverse selection of cover songs during live performances.
The band was founded in Eureka, California in 1985 as a death metal project while the members were still in high school. They named themselves after a character in the 1959 children's educational film Beginning Responsibility: Lunchroom Manners, later featured in the 1981 HBO special The Pee-wee Herman Show. Mr. Bungle released four demo tapes in the mid-to-late 1980s. They signed to Warner Bros. Records in 1990 on the back of lead vocalist Mike Patton's success as frontman of Faith No More, and released three full-length studio albums between 1991 and 1999, which featured the eclectic, experimental style they became known for. The band toured in 1999 and 2000 to support their third album before going on hiatus; ultimately revealing that they had dissolved. They reunited as a thrash metal band for a series of shows in February 2020 to perform their 1986 demo album The Raging Wrath of the Easter Bunny with Anthrax guitarist Scott Ian and Slayer drummer Dave Lombardo. They subsequently returned to the studio to re-record the demo as a professional album and released it on October 30, 2020.
Although Mr. Bungle went through several line-up changes, the longest-serving members were Patton, guitarist Trey Spruance, bassist Trevor Dunn, saxophonists Clinton "Bär" McKinnon and Theo Lengyel, and drummer Danny Heifetz, with Patton, Spruance, and Dunn performing in every version of the band. Members were based in San Francisco during the band's tenure with Warner Bros. During much of the band's existence, they were involved in a public dispute with Red Hot Chili Peppers, particularly between Patton and Chili Peppers vocalist Anthony Kiedis, which was played upon by the press, including TV and media personalities. In later years, members of the bands have shown respect to each other.
---
Provided by
Wikipedia
under
Creative Commons Attribution CC-BY-SA 4.0