Wed, June 28 2023
19:30 (local time)
We don't have any information about tickets for this event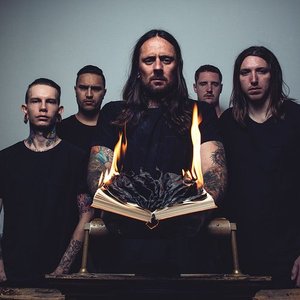 Gig of Thy Art Is Murder in Volta Arts & Culture
Thy Art Is Murder are set to cause absolute carnage across regional Australia. Kicking off in May, our lords of extreme metal will raze through venues across the eastern states with Justice For The Damned and To The Grave.
After spending the best part of the past 12 months obliterating stages around the world, Thy Art Is Murder are an unrelenting touring beast primed to assault the regions with surgical precision. The band started 2023 celebrating the 10-year anniversary of their landmark album, Hate, with their biggest and most explosive Australian tour yet. That flowed into a massive 26-date run in the US and the band are set to embark on the final European leg next month. By the time they arrive back on home soil, Thy Art will be firing missiles on all fronts.
In case you missed it, Thy Art unleashed their new song "Until There Is No Longer" on the weekend. The menacing beast of a single is lifted from The Aggression Sessions, a three-way split with their mates Fit For An Autopsy and Malevolence, out April 7 (Nuclear Blast). The first taste of new music since 2020's "Killing Season", it should really whet your appetite for Thy Art's sixth album, set to pulverize skulls in the coming months. Stay tuned.
Stay up-to-date with all the latest news in the world of rock, metal, punk and metalcore on our social media Facebook and Instagram.
Click "Interested" or "Going" to add this festival to your schedule. Looking for a company to go to this event? Click the «Find Company» button (valid for registered users and for upcoming events only). Please contact us if you find any mistake on the page.
About Thy Art Is Murder
Thy Art Is Murder is an Australian deathcore band from Sydney that formed in 2006. The band consists of vocalist Chris McMahon, guitarists Sean Delander and Andy Marsh, drummer Lee Stanton and bassist Kevin Butler. Thy Art Is Murder has released four studio albums since formation.
Their 2008 EP Infinite Death, reached position no. 10 on the AIR Charts upon release, and their second full-length album Hate debuted at no. 35 on the ARIA Charts, making them the first extreme metal band to ever reach the Top 40 of this chart. The album also reached no. 1 on AIR and both no. 2 and no. 4 respectively on the USA and Canadian iTunes metal charts on its week of release.
The band released Holy War in 2015, and released Dear Desolation in August 2017.
---
Provided by
Wikipedia
under
Creative Commons Attribution CC-BY-SA 4.0