Wed, May 31 2023
20:00 (local time)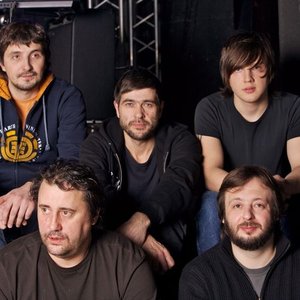 Gig of "Сплин" in TonHalle
You have a great opportunity to see Сплин, on May 31, 2023 at TonHalle in Munich.
Explore this page to find more about the upcoming festival history and details for a visitor.
Stay up-to-date with all the latest news in the world of rock, metal, punk and metalcore on our social media Facebook and Instagram.
Click the "Interested" or "Going" button to add this event to your schedule. Looking for a company to go to this event? Click the "Find company" button (valid for registered users and for upcoming events only). Please contact us if you find any mistake on the page.
About Сплин
Splean (Russian: Сплин) is a popular Russian rock band. They were formed and released their first album in 1994. Since then, they have remained one of the most popular rock bands in Russia and the former Soviet Union. The band's name is derived from "spleen" (in the sense of "depression"), and the "ea" spelling in English is a pun on the spelling of the Beatles. It was borrowed from a short poem by Sasha Cherny, which the band set to music.
---
Provided by
Wikipedia
under
Creative Commons Attribution CC-BY-SA 4.0