Tue, May 24 2022
19:00 (local time)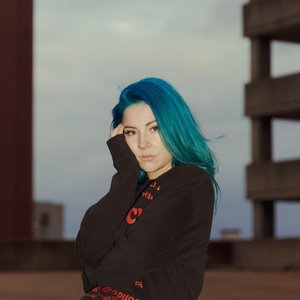 Gig of Charlotte Sands in The Camden Assembly
Stay up-to-date with all the latest news in the world of rock, metal, punk and metalcore on our social media Facebook and Instagram.
Please contact us if you find any mistake on the page.
About Charlotte Sands
Raised on the pop punk bands of the early 2000's, and rooted in the storytelling of folk singer/songwriters, Charlotte Sands combines upbeat melodies with unabashedly honest, self-reflective lyrics. A Massachusetts native, Sands describes her music as "a safe space for listeners to feel accepted and celebrated for their weirdness and diversity." After dropping 7 singles over the course of a year, Alternative Press named Charlotte Sands one of "11 rising artists who fine-tuned their sound" in 2020, which couldn't be more true of the electric blue haired singer's brand of pop. With energetic live shows and songs that speak to the misfit in all of us, Charlotte Sands isn't afraid to speak or play loud, establishing herself as a female powerhouse for the next generation.