Fri, September 9 2022
21:00 (local time)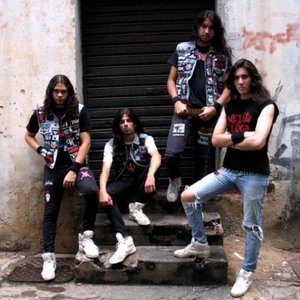 Gig of Violator in DNA Lounge
Stay up-to-date with all the latest news in the world of rock, metal, punk and metalcore on our social media Facebook and Instagram.
Please contact us if you find any mistake on the page.
About Violator
Violator is a thrash metal band from Brazil, formed in 2002 by Pedro Arcanjo, Pedro Agusto, and David Araya. After 6 years of playing in the metal underground, the band signed with Brazilian label "Kill Again Records" and released their debut album, "Chemical Assault". Then they went on tour through Brazil and later in France, Paraguay, Argentina, Chile, Peru, Uruguay, Venezuela, Japan, Belgium, Mexico and Italy. In August 2012, during an interview, Violator confirmed a new upcoming studio album for late 2012, and started playing live a new song called "Echoes of silence".