Thu, June 15 2017
19:00 (local time)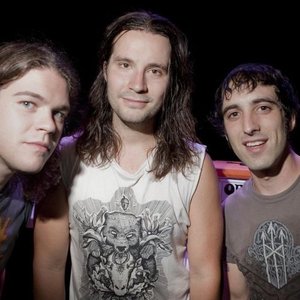 Gig of Mutoid Man in The Spanish Moon
Stay up-to-date with all the latest news in the world of rock, metal, punk and metalcore on our social media Facebook and Instagram.
Please contact us if you find any mistake on the page.
About Mutoid Man
Mutoid Man is an American metalcore band formed in 2012 in Brooklyn, New York by Cave In vocalist/guitarist Stephen Brodsky, Converge drummer Ben Koller, and bassist Nick Cageao. They have released one EP and two studio albums to date. According to AllMusic, their sound engages not just with hardcore punk and heavy metal but also rock and roll, math rock, progressive rock, and psychedelic music.[1] Pitchfork celebrated their debut album Bleeder for "[embracing] both numbskull hard rock and cerebral progressive metal, at a time when the two approaches have become almost mutually exclusive in heavy music."